Unlike photographs, canvases are three-dimensional. The sides of your canvas can either be a blurred extension of your image, or solid black or white.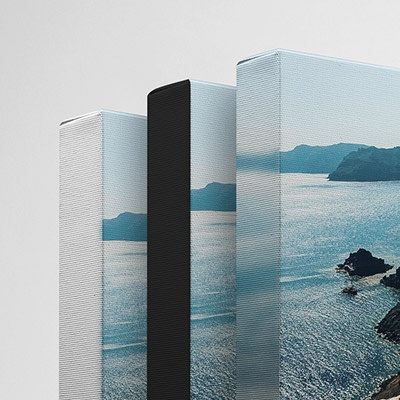 (Left to right: White Edge, Black Edge, and Blur Edge.)
If you do not select an edge option under the "Options" tab, your canvas will arrive with a blurred wrap.
A blur wrap means that we create an extension of your image that uses the same colors from the face of the canvas to simulate an image wrap without compromising the composition of the original image, and it looks like this: